About Srm
Your Dedicated Partner in Commercial Disaster Restoration
For more than 20 years, ServiceMaster Recovery Management (SRM) has been helping owners and managers of commercial properties across the United States recover from some of the most devastating disasters. We were by our clients' sides after the 9/11 terrorist attacks and helped business owners recover from Hurricane Katrina and Hurricane Fiona. We have a presence all across the U.S. and Canada and with 400 locations throughout the country, we are never far away when the unexpected happens.
If you need immediate emergency assistance, Contact Our SRM Emergency Response Team right away. Our highly trained professionals are available 24/7 to provide you with the help you need.
SRM offers commercial disaster restoration services for just about every industry and is equipped for large-scale losses as well as everyday small-scale problems. Our team is committed to one thing: being there for business owners and managers when they need fast, reliable, and effective recovery services.
SRM serves clients in a wide range of industries, including:
Our nationwide SRM team has also helped religious institutions rebuild and welcome their congregants back and assisted senior living centers with ensuring the safety of their residents following disastrous events. If you have commercial properties that are lacking comprehensive recovery plans, we are confident we can customize a program to fit your unique needs.
If you're ready to protect your commercial properties against the unexpected, Get Help Now from our recovery management services team.
Helping People
Like You Get Back
to Business
"If it had not been for the team effort of SRM the hospital would have been closed."

- Darrin Ivey, Director of Support Services, Biloxi Regional Medical Center

"The 2013 Calgary Stampede would not have happened without SRM."

- Tracy Reid, Director, Calgary Stampede

"The incredible progress realized over the last few weeks could not have been accomplished without the resources, energies and overall supervision that was provided through SRM."

- Jeremy R. Shaffer, Executive Vice President Cable USA LLC, A Marmon W&C/Berkshire Hathaway Company
See More Testimonials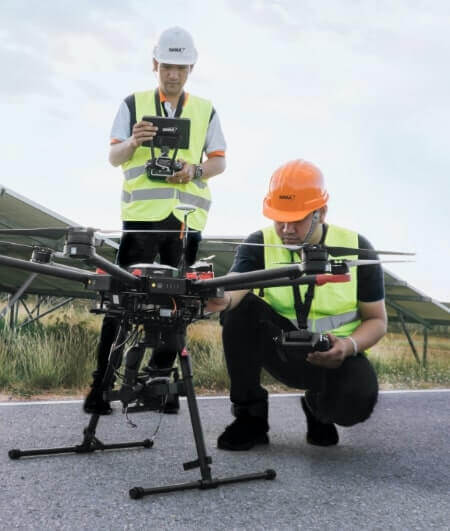 Learn More About Us
Choosing a partner for your recovery management services is no small decision. You are putting the future of your business, along with the livelihood of your employees, in the hands of a company tasked with protecting you from the unexpected. This is a great responsibility, and one the team at SRM never takes lightly. We are proudly backed by a nationally respected brand with over 65 years of experience and have engineered the most effective pre-planning and post-recovery programs possible, which we customize to the unique needs of your properties.
You must do your due diligence when selecting your recovery management service company, and SRM wants to be as transparent as possible and provide you with as much information about our company as we can. Take the time to explore our website to get a better idea about who we are, what we offer, and why we should be your first choice in commercial disaster restoration, and then reach out to our office to get started with SRM.
ServiceMaster Recovery Management is around the clock – and around the world. We over 24/7 availability 365 days a year whenever and wherever you need us. Together we will overcome anything that life throws your way.