As a business owner, you're familiar with anticipating the different obstacles your business may encounter. You've learned that even though you can't plan for everything, you can prepare for almost anything. Your business deserves the best and effective preparation is the best way to help minimize the extent of damage when disasters strike. A big part of ensuring you're prepared for everything, is having a business continuity plan in place. A business continuity plan will help prepare you and your employees for a variety of possible disasters. This plan includes creating preventative and recovery strategies that your organization is educated on.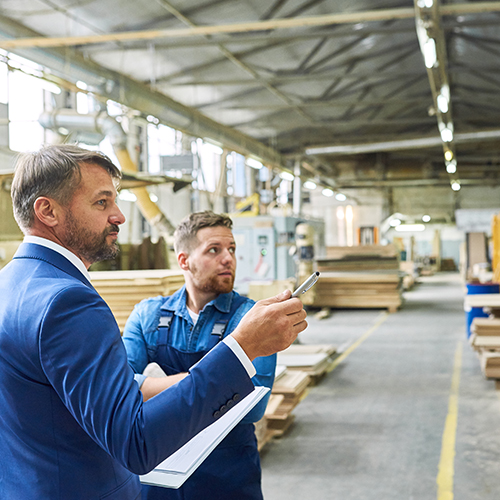 Disaster can strike at any moment. Being unprepared will only make the recovery and restoration process more extensive. With a business continuity plan, you'll know how to operate until and everything else is fully restored. Even if work is unable to be done on-site, having a contingency plan will help you manage temporary situations in a positive way. One of the best things you can do when creating a business continuity plan, is to have a pre-loss agreement in place with a trusted restoration company. If you don't have a pre-loss agreement when an area wide event strikes, you could be negatively impacting your business further than just the damage sustained by the event. Don't be caught off guard and left wondering how to continue running your business after disaster hits.
At ServiceMaster Recovery Management (SRM), we believe that effective preparation is the best way to help minimize the extent of damages when disasters strike. When you have a pre-loss agreement in place with SRM, you have a dedicated account manager that you can contact directly. Chances are they'll actually be reaching out to you before disaster strikes, as we'll be monitoring any weather-related event ahead of time and ensuring that we have any and all necessary resources mobilized and staged nearby so that we can get started immediately should your business need our services.
You and your business deserve a proactive partner that will be there before disaster strikes to help you best prepare. We have revolutionized how commercial property owners and managers look at their disaster preparedness. We offer the most sophisticated disaster alert system available. It combines the latest weather monitoring technology, a database of client properties, and sophisticated communication tools to deliver the most effective, customized advanced weather alerts to client emails and cell phones via our proprietary mobile app. Our customized advanced weather alerts are utilized for all major weather events or area-wide disasters, from winter storm warnings – to tracking hurricanes in real time. This allows you to make informed decisions and allows us to plan and prepare accordingly to best protect your property exposure. This is another way that having a pre-loss agreement sets you ahead of businesses that don't. You'll be prioritized and planned for with your specific needs in mind. Often when disaster strikes,
When these events occur every business in your area that has been affected will be reaching out for help. In area wide events, the first resources that are depleted are often local resources. Having a Pre-Loss Agreement with a local, yet nationally backed company, such as ServiceMaster Recovery Management, means having these resources ready immediately following an event – instead of searching for a restoration company afterwards. Waiting until in the middle of a disaster to initiate a relationship with a restoration company could mean that they're already at capacity – and could potentially mean having to be added to a waiting a list before the restoration process can even begin. A disaster can leave you reeling if you're not prepared – start protecting your tomorrow today. Learn more about pre-loss agreements.