Equipment & Resource Staging
We'll Be Ready to Get Right to Work When Danger Subsides
Minimize downtime with the only Advanced Equipment Staging available in the industry. This approach provides coordinated equipment mobilization before expected weather events. If your provider is waiting until after a storm to respond, they are already too late.
While other disaster restoration companies claim to have the fastest response after a disaster, they still wait until after the disaster to begin a response. ServiceMaster Recovery Management (SRM) has engineered the industry's only proactive approach to commercial property restoration utilizing strategic advanced equipment and resource staging to ensure immediate response once the storm or event has passed.
Anticipating & Planning for Your Property's Needs
While we are moving equipment onto client properties, other restoration companies are still trying to relocate their equipment to the area. This reactive approach common with other contractors not only delays the initial response but often gaining access to the impacted region is not possible for days or even weeks following a storm. By strategically staging equipment surrounding the expected area, SRM is often on-site beginning mitigation when competitors are still trying to gain access to the area and moving equipment. This proactive approach means you have the best chance of minimizing property damage and overall loss severity.
The Industry's Only Proactive Staging & Response
SRM's Advanced Equipment Staging means you receive the precise equipment needed for your property immediately following any major storm or event. This equipment can include any mitigation equipment such as extraction units and dehumidifiers, but in addition, it includes any necessary support equipment such as generators, temporary lighting, restrooms, or even fuel services. We understand the complex nature of restoring a commercial property after major weather events and will work closely with you to ensure the equipment you may need is ready and waiting.
This advanced staging eliminates the need for you to worry about securing, negotiating, and mobilizing equipment post-storm. Even other contractors who may offer priority responses do not mobilize until after the storm and may not even have the appropriate equipment allocated for your needs. Only SRM's advanced equipment staging delivers effective, proactive equipment staging and response.
​We Provide Dedicated Project Managers
In addition to equipment, SRM has more project managers located across the country than any other restoration provider. While other contractors often hire project managers during high-demand events, SRM never hires temporary project managers. The use of our own management personnel ensures our clients receive the best possible service. All too often, competitors use high-demand events to hire and test new management. This often results in their clients receiving subpar talent who is learning at the client's expense. We follow a strict hiring practice to help guarantee quality and never utilize temporary management personnel.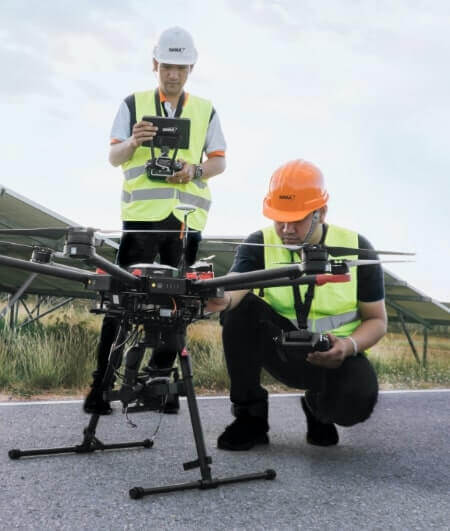 Always Our First Priority
Reduce stress and worry by having a partner you can trust to provide priority response no matter the event or whether there are "higher priority" clients in the area. The SRM partnership is never tiered and provides the highest priority in the industry. We provide all clients with the same urgency and never allow companies to purchase higher priority treatment.
As mentioned, many disaster restoration companies offer "priority" responses claiming to allocate resources to your facility. The truth is, however, most companies have multiple tiers of "priority", meaning even if you have signed up for priority response, they may place other facilities in your area higher on their list simply due to the fact those facilities pay a higher retainer or may have a more costly loss.
SRM does not offer a tiered response and never prioritizes clients based on potential loss size. When you become an SRM Advanced Disaster Recovery Partner, you receive complete prioritization, including allocated advanced equipment staging. You can be confident that, if needed, you will receive the equipment required to complete your restoration and priority service throughout your entire project.
SRM also never charges fees for advanced equipment staging unless the equipment is needed. This means you receive all the benefits of our advanced equipment staging at no obligation. If the storm changes course and your facility is left undamaged, you do not pay a single dime for the equipment staging. You only pay the pre-agreed rates for the equipment if needed. No other provider commits this level of investment and resources to protect clients.