Tropical Storm Idalia will move into the eastern Gulf of Mexico by Monday night. Further strengthening is expected, eventually impacting the Southeast United States as a hurricane.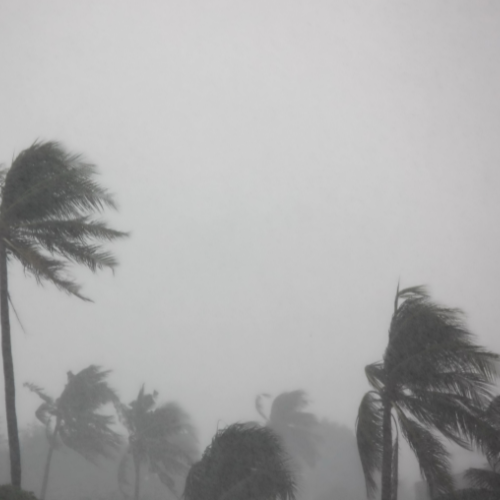 On Sunday morning, Tropical Depression 10 strengthened into Tropical Storm Idalia. As of Monday morning, the storm was located just east of the Yucatan Peninsula, slowly drifting northward. Idalia is forecast to make a turn to the north-northeast and move into the eastern Gulf of Mexico by Monday night, tracking over very warm waters conducive for further strengthening. Due to these factors, hurricane experts expect Tropical Storm Idalia to become a hurricane by Monday evening.
As Idalia advances into the Gulf of Mexico, it will aim at the Florida coastline, which is expected to become a major hurricane just before landfall early Wednesday morning. A major hurricane is classified as a Category 3 or higher on the Saffir-Simpson Hurricane Wind Scale with winds of 111 mph or greater. Interests in Florida, especially in the Keys and along the Gulf coast of the peninsula and panhandle, will need to monitor the progress and intensity of Tropical Storm Idalia closely and make immediate preparations for the potential landfall. Since landfall is about two days out, Idalia has room to take a slightly different path. Idalia has the potential to track farther east, closer to the west coast of Florida, which could also bring more significant impacts to a larger portion of the west coast of Florida, including Tampa Bay. Some of these areas are still recovering from the impact of Hurricane Ian last September.
The storm will advance toward the Florida Panhandle to the Gulf Coast of the peninsula Tuesday into Wednesday, leading to flooding rain, damaging winds, rough seas, strong rip currents, and a significant coastal storm surge. Flooding rain, gusty winds, and some coastal flooding/storm surge will push into portions of the Southeast from Georgia into the Carolinas Wednesday into Thursday. Despite an expected gradual loss of wind intensity after the storm comes ashore, the threats will not be limited to just the Gulf Coast and Florida. A large swath of the Southeast will be at risk for flooding, damaging winds, and coastal impacts, especially as the system interacts with a frontal boundary that is stalled out over the region.
From the Florida Panhandle and northern Florida into southern Georgia, wind gusts of 60-80 mph are expected. In the vicinity of where the storm makes landfall, wind gusts of 120-140 mph can occur. These winds will cause downed trees and power lines and cause power outages. Some damage to buildings and infrastructure is expected. Widespread damage to trees and power lines is likely near where Idalia makes landfall. Winds of this caliber are capable of significant structural damage, if not destruction. Isolated tornadoes can also occur as Idalia moves across Florida and the Southeast U.S.
In the southeastern U.S., heavy rain and flooding will occur early this week, with a broad area of 1-2 inches of rainfall expected across much of Florida, Georgia, South Carolina, and North Carolina. A band of 2-4 inches of rainfall is anticipated across portions of Florida and southeastern portions of Georgia and the Carolinas, while up to 4-8 inches of rainfall can also occur across areas of northern Florida and coastal regions of Georgia and the Carolinas. This is expected to cause flash flooding in the form of road washouts and rises in area rivers and streams, leading to travel and logistical disruptions in the region.
A significant storm surge is expected along the west coast of Florida. A storm surge of 1-3 feet is expected from around Fort Meyers to near Apalachicola, Florida, beginning Tuesday and lasting until Idalia makes landfall. A storm surge of generally 3-6 feet is expected in the Tampa Bay area, with locally higher surge possible in the most flood-prone areas. The greatest storm surge, as high as 15 feet, is expected near and just to the east of where Idalia makes landfall. Despite losing some wind intensity, Idalia is expected to track closely along the Southeast coast Wednesday into Thursday, bringing the potential for additional storm surge flooding of up to 6 feet from portions of northeast Florida through the Outer Banks along the southeast Coast.
The experts at ServiceMaster Recovery Management have responded to some of the most devastating hurricanes in our country's history. We leverage our real-world experience to assess your situation quickly, determine the extent of the damage, and do whatever it takes to get your business back up and running.
Have A Plan Ready BEFORE Tropical Storm Idalia Hits.
Call ServiceMaster Recovery Management Today at 1-844-993-0527. We're Ready To Respond NOW. ServiceMaster Management will be there for you before, during, and after the storm hits.