In the fast-paced world of business, staying ahead of the game is often the key to success. One critical aspect of this strategic advantage is the ability to prepare for fluctuations. Whether you're a retailer, a farmer, or a business owner, understanding what lies ahead can be the difference between thriving and merely surviving. Weather can have a significant impact on various industries, from agriculture to tourism. Seasonal forecasts help businesses prepare for potential weather-related challenges, such as hurricanes, droughts, or cold spells. This proactive approach allows companies to implement preventive measures, invest in appropriate infrastructure, and develop contingency plans. By doing so, they can minimize disruptions and financial losses.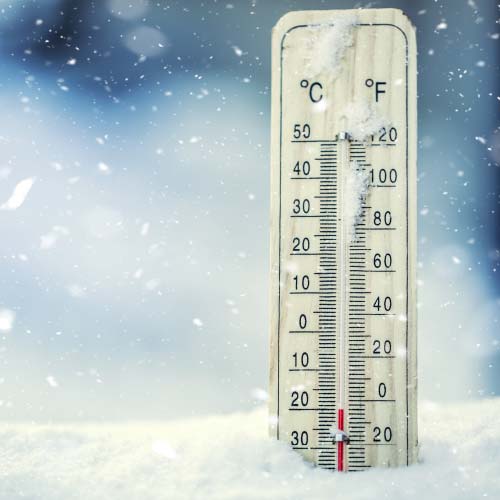 NOAA, the National Oceanic and Atmospheric Administration, regularly publishes outlooks that provide forecasts and projections for various environmental and atmospheric conditions. These outlooks are valuable tools that help business owners make informed decisions and prepare for future conditions. Seasonal outlooks help communities prepare for what will likely come in the months ahead and minimize weather's impacts on lives and livelihoods. NOAA's seasonal forecasts offer insight into the chances of temperatures and overall precipitation levels deviating from the average, as well as expectations for alterations in drought conditions in the upcoming months. The 2023-24 U.S. winter outlook covers December 2023 – February 2024. NOAA's Climate Prediction Center updates the three-month outlook each month. Note that these forecasts do not make predictions about seasonal snowfall accumulation.
During normal conditions in the Pacific Ocean, trade winds blow west along the equator. Cold water rises from the depths to replace that warm water. El Niño and La Niña are two opposing climate patterns that break these normal conditions. Typically, El Niño reaches its peak in December and has a substantial impact on our winter weather. In El Niño, there is a weakening of trade winds, leading to the westward movement of warm waters towards the western coast of the Americas. This rise in temperature prompts a southern shift in the Pacific jet stream from its usual position. Consequently, regions in the northern United States and Canada become drier and warmer than their typical conditions. Meanwhile, the U.S. Gulf Coast and Southeast regions experience heightened rainfall, leading to increased instances of flooding.
For the first time in four years, El Niño is in place heading into winter. Due to this, NOAA predicts drier-than-average conditions across the northern tier of the U.S., especially in the northern Rockies and High Plains and near the Great Lakes, and wetter-than-average conditions for portions of the West, the southern Plains, Southeast, Gulf Coast, and lower mid-Atlantic.
The outlook also predicts that odds are leaning toward a much wetter than average winter across the South, with the highest odds of a relatively wet winter in the Southeast and toward a much drier than average winter for northern states from the Great Lakes to Washington.
Temperature Outlook
The northern U.S. and much of the Far West are expected to have warmer-than-average temperatures. Alaska, the Pacific Northwest, and northern New England have the highest probability of experiencing warmer conditions. The south-central Rockies to the southern Plains is likely to have near-normal temperatures. In other areas, there are equal chances of temperatures being below, near, or above average.
Precipitation Outlook
Northern Alaska and regions from California to the south-central Rockies, the southern Plains, Gulf Coast, Southeast, and lower mid-Atlantic are expected to have wetter-than-average conditions. Drier-than-average conditions are more likely in parts of the northern Rockies and the central Great Lakes region, particularly Michigan, northern Ohio, and Indiana. Much of the central U.S. has an equal chance of experiencing below, near, or above-average seasonal total precipitation.
Drought Outlook
Widespread extreme to exceptional drought remains in place across much of the South and parts of the central U.S. Some improvement is expected in drought conditions for the Southeast, Gulf Coast, and Texas due to anticipated above-average precipitation. However, drought will likely persist in the northern Rockies, northern Great Plains, and parts of the desert Southwest. Drought development may occur in the interior Pacific Northwest due to the possibility of drier-than-average conditions, and Hawaii is expected to experience ongoing or developing drought conditions.
Winter Outlook Key Takeaways:
The highest likelihood for warmer-than-average conditions are in northern New England and the Pacific Northwest.
The greatest odds for drier-than-average conditions are projected in portions of the northern Rockies and Great Lakes region, especially for Ohio, Michigan, and Indiana.
Due to the expected wetter-than-average forecast, drought conditions are expected to improve across the Southeast, Texas, and the Gulf Coast.
Drought conditions are expected to persist across the northern Rockies, Great Plains, and portions of the desert Southwest.
The value of insight from seasonal predictions for business preparation cannot be overstated. In a world where change is the only constant, businesses that use these forecasts wisely gain a competitive advantage. Whether it's optimizing resource allocation, meeting customer demand, enhancing marketing, adapting to weather-related challenges, reducing supply chain vulnerabilities, or strengthening financial planning, seasonal insights are an essential tool for any business looking to thrive in today's dynamic marketplace. So, embrace the power of knowledge, and let seasonal predictions be your guide to success.