On September 28, 2022, Hurricane Ian ripped away several parts of the Sanibel causeway, severing the Sanibel and Captiva islands' only connection to Florida's mainland. At least five sections of the Sanibel Causeway were washed away by the storm, according to Lee County officials. The Sanibel Causeway spans the San Carlos Bay, connecting Sanibel & Captiva Islands with the Florida mainland. The causeway consists of three separate two-lane bridge spans, and two causeway islands. The entire causeway is three miles long from end to end.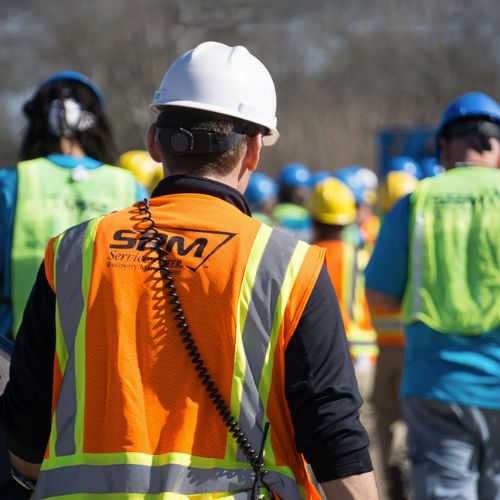 This isn't Sanibel's first encounter with a hurricane. On August 13, 2004, the area was struck by Hurricane Charley, a Category 4 hurricane – one of four hurricanes that impacted Florida that year. The causeway sustained only minor damage at that time.
ServiceMaster Has Organized Ways to Obtain Access To Sanibel & Captiva Island. We Have The Means To Get Personnel and Resources To You. Call 877-295-0901 We're Nearby & Ready. 
The ServiceMaster Network has been monitoring Ian since last week. Prior to Hurricane Ian's landfall in Florida ServiceMaster mobilized more than 500 team members, 300 vehicles, and 15,000 pieces of equipment. These are cumulative resources from over 65 franchises who have come together to support our 20 franchises in the impacted Florida areas. The ServiceMaster Team has continued to work towards organizing access to the Sanibel & Captiva Islands. We now have the means to get personnel, equipment, and supplies to these areas. We can even assist in the efforts of getting general supplies to facilities if needed.
The center of Hurricane Ian made landfall as a powerful Category 4 hurricane near North Captiva Island, Florida, around 2:24 p.m. ET Wednesday, causing catastrophic wind damage, power outages, and flooding. There were over 2.6 million customers without power in Florida, especially from the Naples-Fort Myers area up toward the Tampa Bay area and northeastward to the Daytona Beach area. That number is currently at 1.9 million. Lee county, which includes Fort Myers in addition to Sanibel and Captiva islands and Cape Coral, suffered devastating damage from the storm, roughly 98% of the county remains without power.
The experts at ServiceMaster have responded to some of the most devastating hurricanes in our country's history. We leverage our real-world experience to quickly assess your situation, determine the extent of the damage, and do whatever it takes to get your business back up and running.
Call 877-295-0901 If You Need Help In The Sanibel & Captiva areas.
We're Nearby & Ready.
Get Help NOW. Call 877-295-0901