As wildfires burn in Quebec, Canada, much of the smoke is drifting down into portions of the U.S., spiking air quality levels. Over 150 fires were burning in south-central Quebec as of Wednesday afternoon, most of which were not contained. A large portion of these fires were started by lightning nearly a week ago. This May has been unusually dry and warm for the region, creating hazardous conditions for a forested area prone to fire. The unprecedented Canadian wildfire season has already burned over 9 million acres of land, well above the 40-year historical average pace for an entire season. As of Wednesday, the wildfires have burned over 1.1 million acres in Quebec alone, breaking the record 865,000 acres burned in 1991.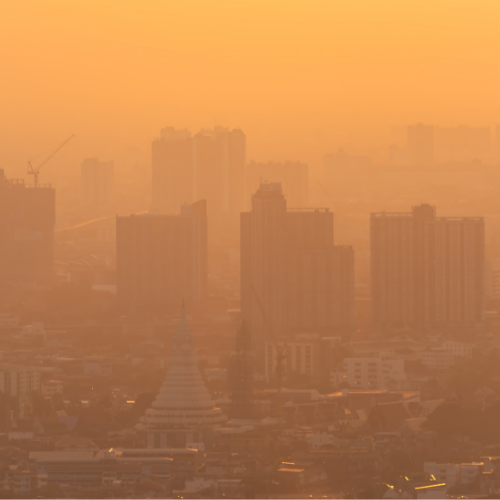 Wildfire smoke contains very tiny particulate matter. When inhaled, it can travel deep into lung tissue and enter the bloodstream, according to the U.S. Environmental Protection Agency. OSHA standards address potentially hazardous conditions leading to serious physical harm or death. Such standards may include those for specific air contaminants, ventilation systems, or the General Duty Clause of the Occupational Safety and Health Act of 1970 (OSH Act). OSHA recognizes that poor IAQ can be hazardous to workers' health and that it is in the best interest of everyone that building owners, managers, and employers take a proactive approach to address IAQ concerns. The EPA has identified IAQ as one of the top five most urgent environmental risks to public health. Failure of building owners and operators to respond quickly and effectively to IAQ problems can lead to numerous adverse health consequences.
The smoke pouring over the northeastern United States has caused air quality to plummet across the region, including in several major cities such as Philadelphia. On Wednesday, some of the worst air quality levels in the U.S. were found in New York City and New Haven, Connecticut. Air quality alerts have been issued for millions of residents. Fifty-seven million people across nine states are experiencing unhealthy air quality. When the air quality falls to these levels, even healthy individuals may experience difficulty breathing and throat irritation while outdoors.
New York City and areas in New England could see some improvement in air quality today and Friday, as a shift in the winds will direct the smoke toward southern Ontario, Ohio, and Pennsylvania. However, conditions around Toronto, Pittsburgh, Cleveland, and Detroit could worsen. By the weekend, air quality could decline again over the mid-Atlantic and New England as winds send smoke farther east. A brewing storm that is set to bring much-needed rain to the Midwest and Northeast could help push the smoke back into Canada, but that won't be until late this weekend and early next week.
If your business has been impacted by the Canada wildfire smoke, stay diligent and call ServiceMaster Recovery Management today to have a professional team improve your buildings air quality. Call us at 844-993-0527.